Plastic Snap Hooks, Bolt Snaps.
Good for lanyard, belt, handbags, carrying bags, travel bags and any webbing applications.
HP-1145
<Click> Our eZ ProShop
The Most Easy Way To Buy on Line
with More Product Listing Search Function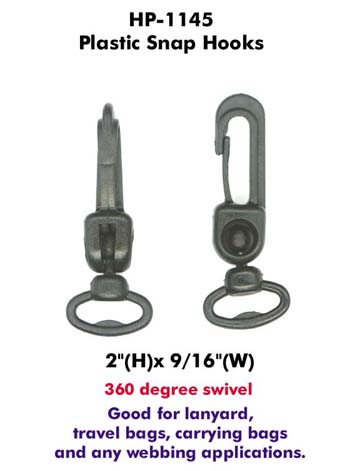 <Main Menu - Plastic Buckle Series 1,2,3>
<Main Menu - Fashion Buckle Series>
---
---
Order Hot Line Call: 1- (800) 921-5523

Contact UMX: info@umx.info
UMX- Universal Mercantile Exchange, Inc.

Copyright ©UMX - Universal Mercantile Exchange, Inc., 1998 (All Rights Reserved)