Suspender clips, buckle clips, belt clips Series.
Clips series for apparel, footwear, leather goods, belts, novelties, fashion accessories and military applications. With assorted colors, plating, artworks, styles, and size available.
Custom Made Welcome.
Suspender Clips Series 1.
---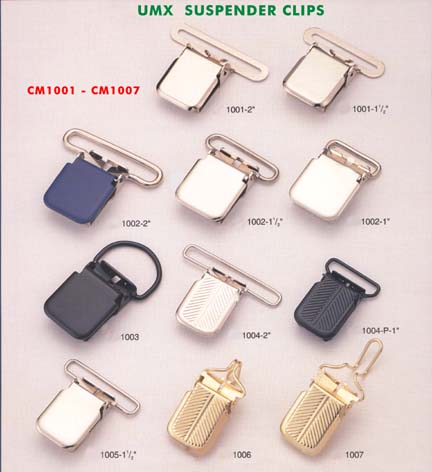 Main menu - Suspender clips series
Main menu - Fashion Supplies Series
---
---
Order Hot Line Call: 1- (800) 921-5523

Contact UMX: info@umx.info
UMX- Universal Mercantile Exchange, Inc.

Copyright ©UMX - Universal Mercantile Exchange, Inc., 1998 (All Rights Reserved)