THE TOGGLE BUTTONS - TOGGLE BUCKLES
The toggle can be used toggle buttons, toggle buckles, zipper pulls, handbag pulls, novelty or ornaments for clothing, handbags, toys, gift basket and more.

BBA050
The toggle buttons, buckles series.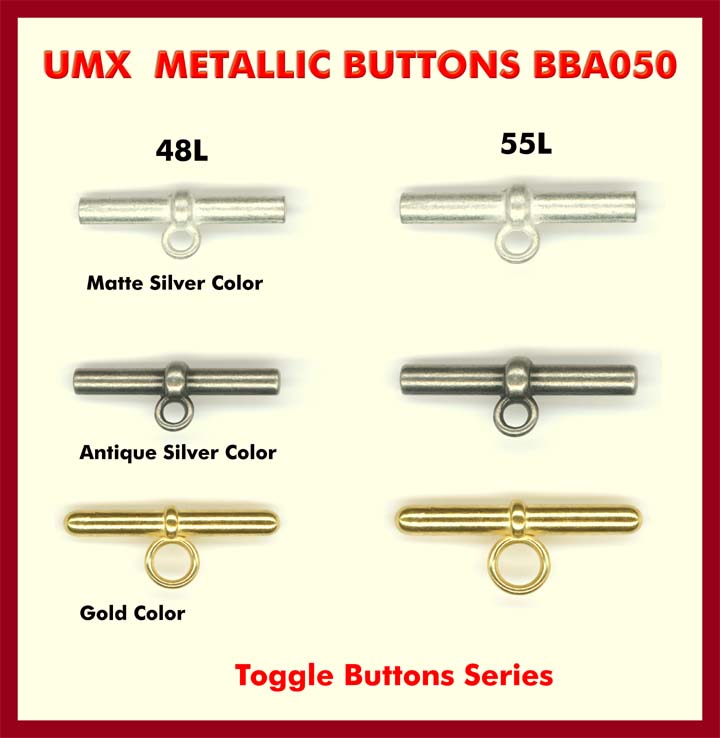 Minimum order: If we have instock no minimum order required otherwise 50 Gross.
Pricing of toggle buttons, toggle buckles

<Back> to last toggle buttons Menu
Main Menu - Fashion Buttons Series
Definition of the size of buttons:
1 Line = 0.635mm
1" = 25.4mm
36 Line = 0.92"
48 Line = 1.2"
55 Line = 1.38"
1 Gross of buttons = 144 Piece of buttons
---
Order Hot Line Call: 1- (800) 921-5523

Contact UMX: info@umx.info