Fire Sprinkler Systems
Fire Sprinkler Headguard, Head Guard
Fire Sprinkler Headguard with Baffle, Fire Sprinkler Head Guard with Chrome, Nickel Finishes, Headguard with Two-Hooks, Headguard with Wire Clips, Headguard with Red Enamel Finishes

We are manufacturer of fire sprinkler headguard, fire protection sprinkler systems, fire sprinkler accessories and fire sprinkler supplies. We manufacture high quality fire sprinkler headguard to protect fire sprinkler systems, for fire sprinkler manufacturers. Any custom made fire sprinkler parts - Welcome ! Your best fire sprinkler accessories and sprinkler supplies OEM manufacturer.
Gallery #2: Fire Sprinkler Headguard, Head Guard
One of our best OEM custom made headguard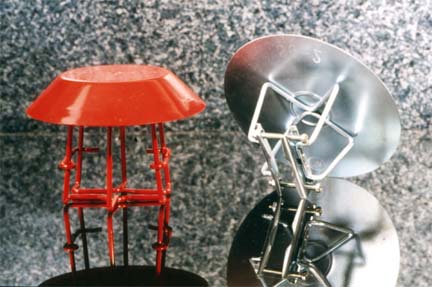 <Click> for larger Picture
Fire Sprinkler Headguard with Baffle, Fire Sprinkler Head Guard with Chrome, Nickel Finishes, Headguard with Two-Hooks, Headguard with Wire Clips, Headguard with Red Enamel Finishes
Main menu - Fire Sprinkler Headguard, Head Guard
Main Menu - Fire Sprinkler Accessories and Supplies
---
---
Order Hot Line Call: 1- (800) 921-5523

Contact UMX: info@umx.info


Copyright ©UMX - Universal Mercantile Exchange, Inc., 1998 (All Rights Reserved)