Zipper Pulls and Fashion Fulls
Combination zipper pulls and fashion Pulls sereis 1 with alloy, metal, polyester, nylon, plastic, acrylic, ABS and different combination of materials. Used for zippers, hooks, buckles, trims, trimmings, notions, novelties, ornaments, charms, shoes, handbags, suitcases, garments and belt industries.
Combination Materials - Zipper Pulls and Fashion Pulls Series 1.
---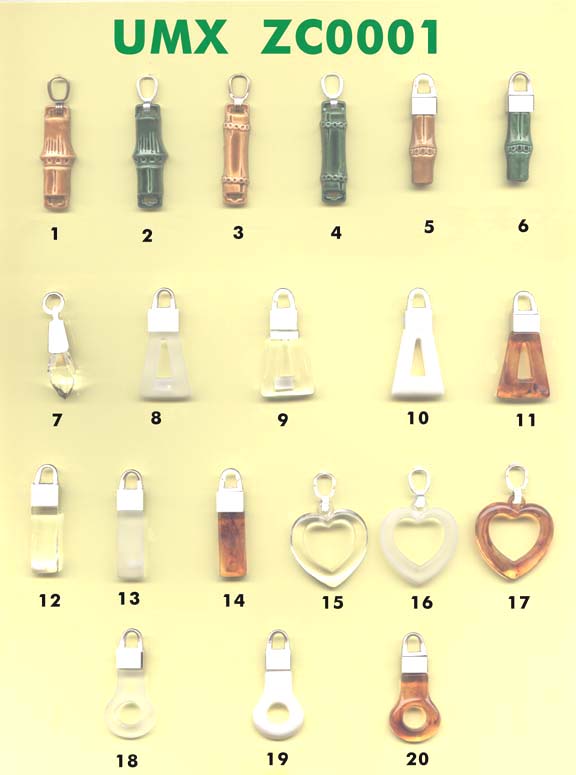 <Click> Main Menu - Zipper Pulls, Fashion Pulls Series
---
---
Order Hot Line Call: 1- (800) 921-5523

Contact UMX: info@umx.info
UMX- Universal Mercantile Exchange, Inc.

Copyright ©UMX - Universal Mercantile Exchange, Inc., 1998 (All Rights Reserved)