Bamboo Handle: Purse Bamboo Handle: Cigar Box Purses Bamboo Handle, Handbag Bamboo Handles
The Fashion Comes From The Beauty Of Nature
The beauty of nature - bamboo handles - with flexible sizes, shapes and styles for your purses, handbags, cigar box purses, jewelry boxes, backpacks, wallet or briefcases. We accept custom designs.
Main Menu - Bamboo Handles For Fashion Purses



HOME, Magnetic Snaps, Purse Feet, Handbag Hooks, Handbag Chains, Beads, Corners, Hinge, Latch, Cigar Box Purse, PRICING
Catalogue1, HH-P4xx-1~22, HH-P4xx-23~46, HH-P4xx-47~92, HH-P4xx-94~143, HH-P4xx-180~216, HH-P4xx-230~277, HH-P4xx-284~291,
Pumpkin-Beads-Series,Love-Heart-Series, Wooden-Beads-Series, Bare-Beaded-Handle-Frames
Main Menu 1 - Rattan Handles
<Click> To GoTo our eZ ProShop To Buy On Line with Shipping Cost
and Search for More Products
| | |
| --- | --- |
| | Half-Ring Bamboo Handle Series - For Designer Purse, Designer Handbag, Cigar Box Purse Handles |
| | Bamboo Style Polyester Plastic Purse Handbag Handles & Purse Patterns |
| | |
| --- | --- |
| | Full-Ring Bamboo Handles Series |
| | |
| | |
| --- | --- |
| | Bamboo Button Series |
| | |


<Main Menu - Fashion Purse Handbag Handles for handbag, purse, backpack, wallet, briefcase, cigar box purse handle>
---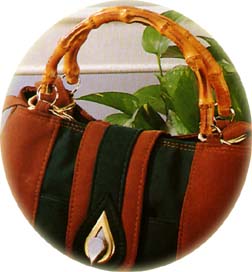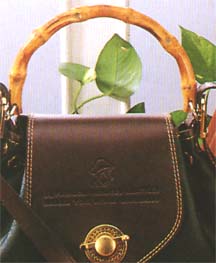 <Main Menu - Fashion Handles for handbag, purse, backpack, wallet, briefcase handle>
---

Contact UMX: info@umx.info
UMX- Universal Mercantile Exchange, Inc.
Order Hot Line Call: 1- (800) 921-5523
Sales Working Hrs: Monday - Friday
7:30 Am - 5:30 P.M. Pacific Time

E-mail: sales@umx.info
We design and manufacture light weight, high quality fashion handles for purses, handbags, backpacks, wallet, briefcases and leather goods. Our fashion handles can be made of polyester, metal, alloy, bamboo, wooden, ABS, plastic, nylon or apparel etc. These colorful, stylish and sophisticated fashion handles will help you create exciting lines of handbag fashions.
Copyright ©UMX - Universal Mercantile Exchange, Inc., 1998 (All Rights Reserved)