Ball Chain Lanyard, Beaded Chain Lanyard, Beads Lanyard, Neck Lace Lanyards
For Fashion Person with All the Function of Lanyards.
Good for Military ID tags, name badge, ID holder or as fashion neck lace.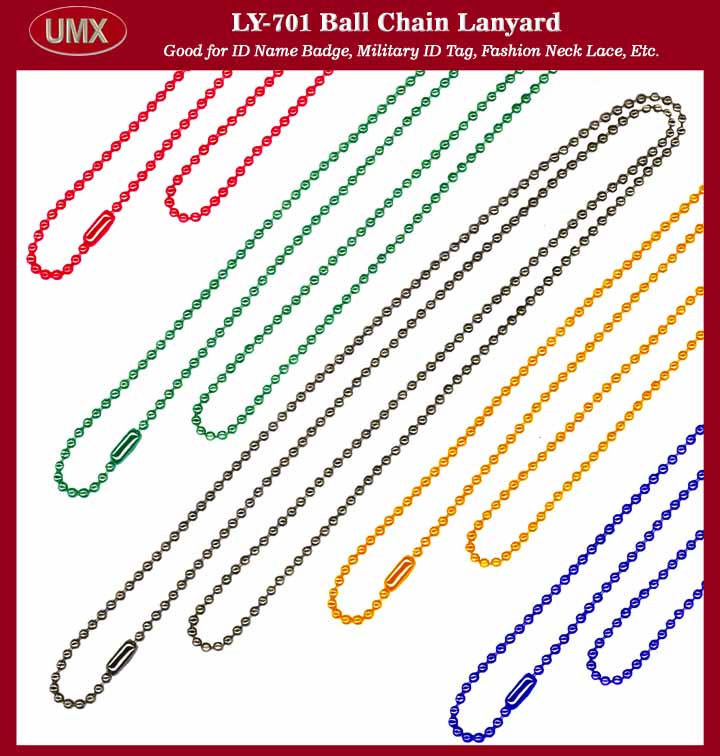 Lanyard Specifications: 3/32" diameter by 30"Length metal ball chain with connector.
Lanyard Colors: Nickel color as standard. (Custom color: gold color, blue, green, red, camouflage Etc.)
Optional: You can add-on keyring, ID holder, badge holder, cell phone hanging hooks, badge clips and more..
Call - custom length of lanyard.

Main Menu-7 Beads Lanyard : Ball Chain Lanyard, Beaded Chain Lanyard
---
---
Order Hot Line Call: 1- (800) 921-5523