UMX BAMBOO HANDLES: HANDBAG HANDLES: FASHION HANDLES
The Fashion Comes From The Beauty Of Nature
The beauty of nature - bamboo root handles - with flexible sizes, shapes and styles for your fashion backpacks, purses, handbags, wallet or briefcases.. We accept custom designs.
Model #: AT10, AT15 Half-Ring Round Handle
Color Comparison Picture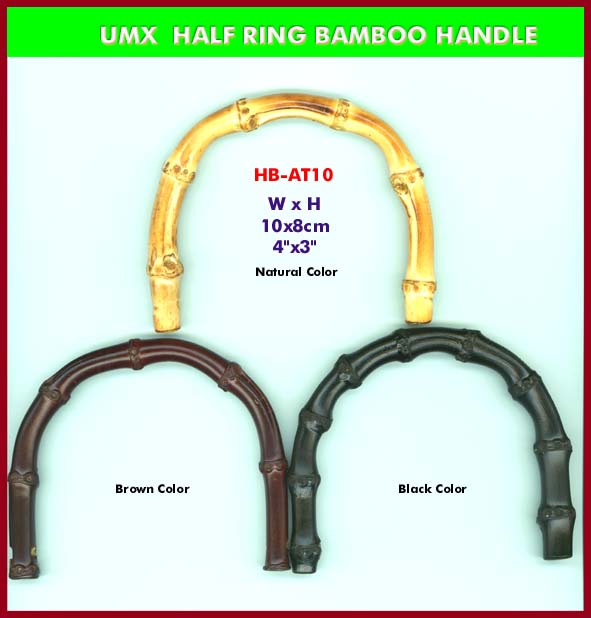 The comparison color of natural, brown and black color bamboo handles.
The above picture is a real size of bamboo handle for 800x600 resolution, 72 DPI monitor.


HB-AT15NB Black Bamboo Style Nylon Handle
Main Menu AT10,15,18, OT-11,15,19

<Main Menu - Fashion Handles, Handbag Handles>
---
Order Hot Line Call: 1- (800) 921-5523

Contact UMX: info@umx.info